Corporate Profile
The name of the company
NIKKO SEISAKUSHO CO.,LTD.
Contact address
4044-25 Ooka, Numazu-city, Shizuoka-ken 410-0022 Japan
address

Manufacturing Division

Telephone 055-929-1811  
Fax 055-929-1812

PES Division

Telephone 055-929-1813  
Fax 055-929-1814

E-mail
nkinfo@nikko-ss.com
Factory in China
EHH伊和鶴
(Shanghai)精密儀器有限公司
Capital
12 million yen
Representative Director
Masato Kobayashi
Land/buildings
Site Area: about 13,222㎡

Total Floor Area: about 5,950㎡
Business Outline and its Characteristics
---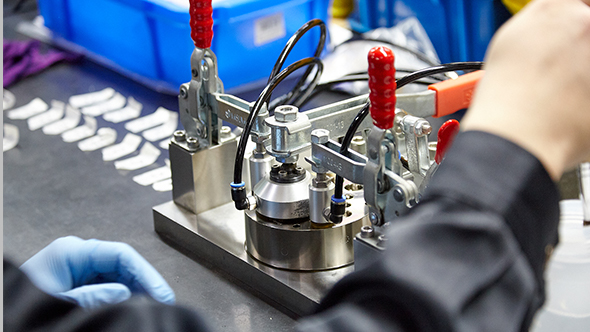 production, sales and assembly of machined components made of metal, resin and others
machined components for various industrial and medical machinery
parts and attachments of metal molds such as sleeve and pin
other various parts made of metal, resin and metallurgical tool and others
various industrial and medical instruments and equipment, and production of machined components of instruments
machined components such as apparatus and equipment for industrial and medical use
finished products of all kinds of machined components by using our own production facilities, technology, experience and broad network
products requiring complex shape and high precision, processed goods with deep-and-fine hole, and others
use of surface grinding machines to cope with high-quality required surface products made of iron, SUS, AL
Major Client Companies
---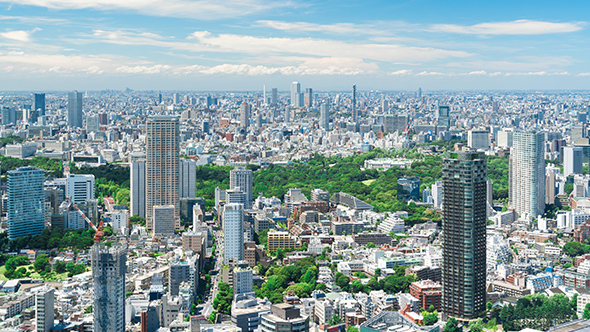 industrial machinery makers
analytical and measurement instrument and apparatus makers
optical instrument makers
robot equipment maker
transportation equipment maker
trading companies dealing with metal molds, and others
medical equipment
apparatus makers and medical institutions
public organization such as schools and universities
Acquired Certificates
---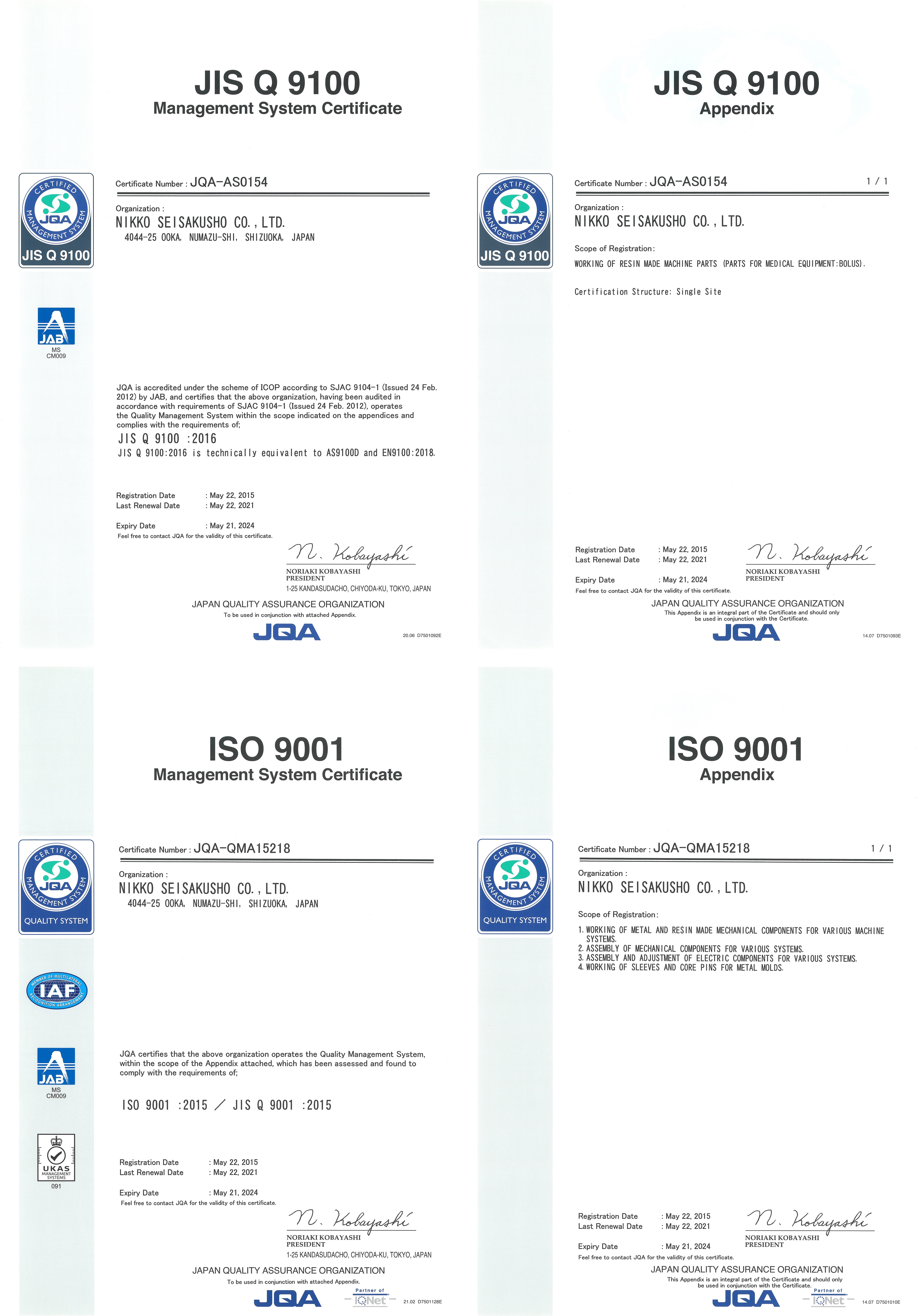 Certificate of ISO9001
Certificate of Management Innovation Plan (designated in March 20, 2007 under the Temporary Law Concerning Measures for Promotion of Creative Business Activities of Small and Medium Enterprise)
Eco action21
Certificate of JIS Q9100
Certificate of Promotion Plan to Enhance Management Ability (designated by the Small-and-Medium Enterprise Business Enhancement Law)
The acquisition of the unified qualification of all government agencies
Corporate Hisory
1980

January

Started the business in Shimizu-cho, Suntou- gun, Shizuoka Prefecture.
1984

December

Established Nikko Seisakusho as a limited-liability company.
1989

JanuaryEnlarged the factory.
1990

November 1990Established K.K. Nikko as a joint-stock company.
1997

August Moved the headquarters and factories to the Nagaizumi Isshiki Industrial Park in Izumi-cho, Suntou-gun, Shizuoka Prefecture.
2003

JulyAcquired the certificate of ISO9001.
2004

July Enlarged the main factory.
2005

January Built the second factory within the Industrial Park.

AprilEstablished in Shanghai, China.

SeptemberExpanded the second factory.
2007

MarchAcquired the Certificate of Management Innovation Plan.

SeptemberNewly established a factory in Ooka, Numazu-city.

NovemberOffered the new factory as the site for the 39th International Youth Skills Olympics.
2008

MarchConsolidated and relocated the main factory and the second factory to Ooka, Numazu-city.

AugustBuilt the solor power generation plant with the capacity of 50KW under the joint-research project with semi-governmental agency NEDO.
2011

MarchRegistered for the Authentication of Eco action21.
2012

SeptemberSigned the contract with joint research projects with Numazu Technical College.
2014

FebruaryEnlarged the capacity of the solor power generation plant to 420KW.
2015

MayAcquired the Certificate of JIS Q9100.
2016

JulyCompleted the change of lighting system to LED for all offices in the factory.
2016

JanuaryAcquired the Certificate of Promotion Plan to Enhance Management Ability.